The plot thickens in Chapter 3! This episode rounds up the first act of our adventure, introducing the last of our three main protagonists and giving them an objective.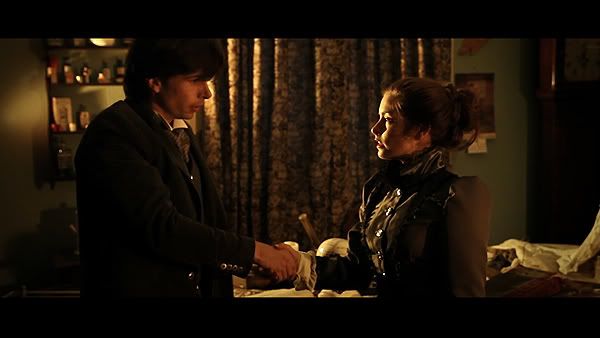 This is Rachel Shenton's first episode and it gives her a chance to show off her acting talent. She's currently starring in a major British soap and the character she plays in 'Blood and Bone China' couldn't be more different. I've known Rachel for many years, since she starred in my final University film, 'Agnosia'.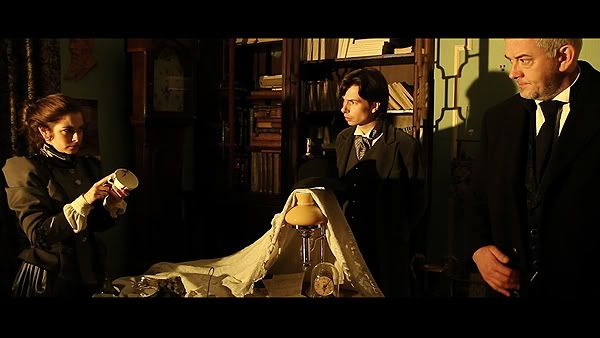 The majority of Chapter 3 was filmed in Newcastle-Under-Lyme Museum and Art Gallery in early December 2010. The room was already dressed in Victorian period furniture but we added more props to the room to give it a lived in feel. Once again we were filming whilst the museum was open and we had a number of visitors come in and watch what we were up to. One young lad even wanted to help us out and was a clapper boy for an hour, much to the delight of his grandparents!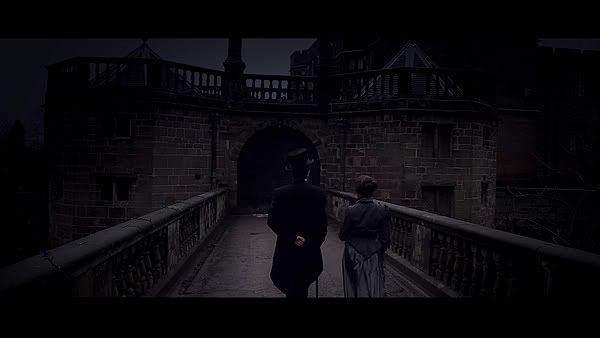 The end of this chapter takes place at exterior of Hemlock Manor. This stunning building is the privately owned Caverswall Castle in Stoke-On-Trent, complete with a moat, suits of armour and a dungeon! We were kindly allowed to film there over a few days, watch out for the wood-panelled interior in future chapters!
We conclude 'Anna of the Six Towns' with one of my favourite moments of the series
so far, when Newlyn exclaims, 'I'm you're new doctor'. This line was shot and performed in such a way as to reference long running British sci-fi series 'Doctor Who', which I'm a big fan of. I asked Anthony for several takes to give his performance that 'David Tennant' flair.
Don't forget that Chapter 5 'There's No Such Thing As Vampires' goes live this Sunday (17th April 2011) on the
website
.
Next up: Behind-the-Scenes - Chapter 4: The Devil In The Potteries.