Chapter Two focuses on the mysterious character of Alexander Pyre, who is played by the brilliant John James Woodward. John is not only a fine actor, but a master prop builder. He has made many props for the series and also put together his own costume. His accent is based on his wife Maggie's Scottish accent.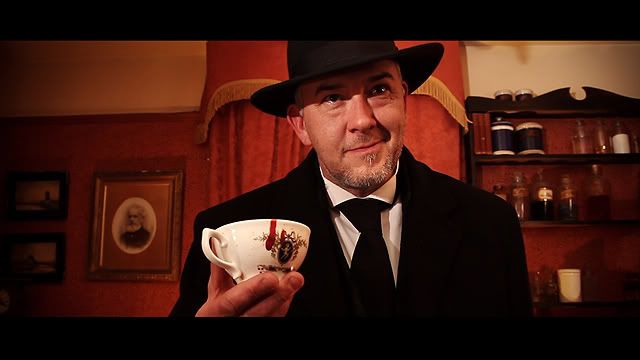 The first part of this chapter was shot at Gladstone Pottery Museum on a very wintry day last December. We struggled to get the equipment through the deep snow to the set! We used the doctor's office display and although it was pre-dressed in a Victorian style, the production team added a lot of extra props such as taxidermy animals, paperwork, candles and skulls. This gave the room a more messy, 'lived in' feel and helped reflect Newlyn's character.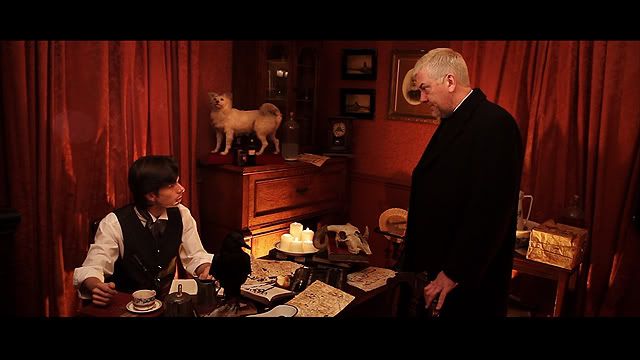 The museum was still open as we were filming and we had a number of bemused visitors walk in during the middle of a scene.
The train sequence was filmed in two halves. The wide shots of the train in it's entirity were filmed on a rainy day in Matlock, which involved me trying to outrun a steam train in my little car to get the perfect angle. The exiting of the carriage onto the platform was filmed at Foxfield Railway Station in Stoke-On-Trent. We used a smoke machine to give the effect of a steam engine when in fact all we had were a couple of empty carriages.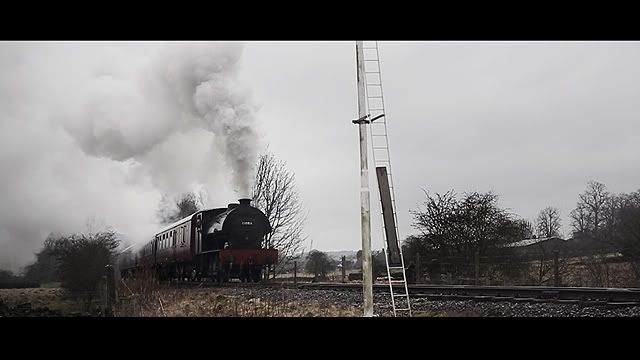 Filming the arrival at the brother's house was even more complex. The exterior is in Newcastle-Under-Lyme and belongs to John Pye, the police officer who worked on the real vampire case referenced in Chapter 7. However the interior, like so many Victorian houses nowadays, has been upgraded and furnished in a modern style. So, the inside of the house is stitched together; the stairwell is at the Upper House Hotel in Barlaston, the kitchen is inside the Doctor's house at Gladstone Pottery Museum and the office can be found at Newcastle-Under-Lyme Museum and Art Gallery.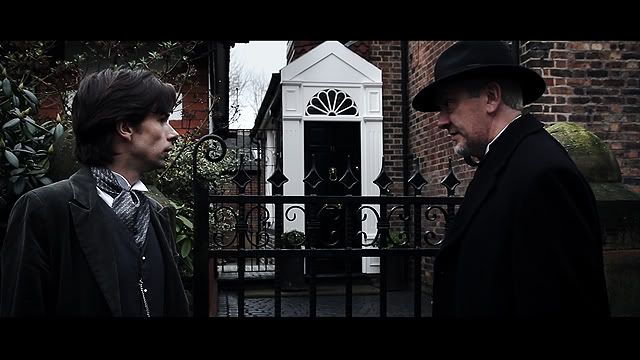 This episode ends with a different song by Birthrite 'Look To The Future' as I felt it required a more sombre note. You can find out more about Birthrite and their music at their
website
.
Next up: Behind-the-Scenes - Chapter 3: Anna of the Six Towns